Frosty Frolics @ the Mary Jo Wegner Arboretum
Date and Time
Saturday Jan 5, 2019
11:00 AM - 2:30 PM CST
Saturday, January, 5, 2019
11:00 a.m. - 2:30 p.m.
Location
Jasper Center at Mary Jo Wegner Arboretum
1900 S. Perry Place, Sioux Falls, SD. 57110
Frosty Frolics @ the Mary Jo Wegner A...
Description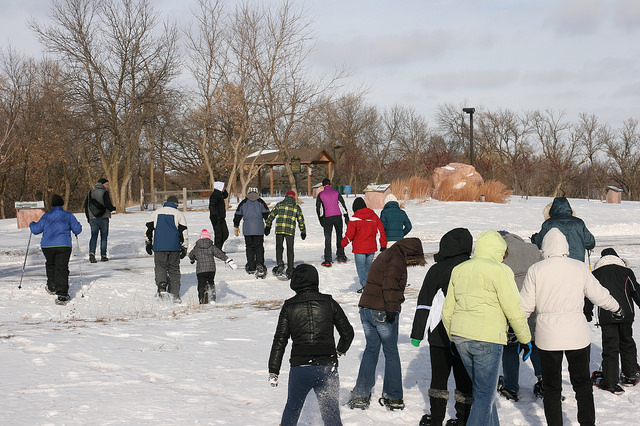 Join us for a celebration of winter as you try out a pair of snow shoes here at the Arboretum. FREE EVENT Hot cocoa, cider and cookies will be served inside the building before or after your walk. Event is sponsored by The Outdoor Campus, Sioux Falls Parks and Recreation and the Mary Jo Wegner Arboretum.